What We Offer
At Your World, we aim to provide employees with a complete package designed for stability and comfort in their working environment. On average, staff spend 37 hours in our office each week; that's a big chunk of time so we want our workforce to enjoy it as much as possible. With a number of benefits in place, we ensure that Your World is no ordinary place to work...
Celebrating Your Success
We love giving our staff the recognition they deserve, which is why we hold annual internal awards, highlighting the achievements and dedication of individual Your Worlders as well as deserving teams and departments. Categories include Sales Person of the Year, Support Services Person of the Year, Best Newcomer, Employee of the Year, Unsung Hero, Compliance Officer of the Year and many more!
Outstanding Achiever
Presented to a member of staff who has excelled above and beyond their role.
Employee of the Year
Awarded to a Your Worlder who has made an outstanding contribution to the company over the past year.
Sales Person of the Year
Awarded the sales person who has displayed outstanding achievements throughout the past year.
Manager of the Year
Awarded to a Manager who has shown incredible skill in leading a successful team throughout the year.
Team of the Year
Awarded to the team that has displayed fantastic teamwork and made significant improvements over the course of the year.
Best Newcomer
Awarded to a new Your Worlder who has positively contributed to the company and best adopted the YW values.
Your Progression
Your World is highly committed to improving the experience and skillsets of our staff. We actively ensure that each employee receives the best training for their role, from entry level recruiters right through to senior management and directors. With a fully equipped, in-house training room, staff can be trained in a comfortable environment by internal trainers who know the recruitment industry like the backs of their hands!
On starting their journey with Your World, new starters are taken through an induction process designed to ease them into working life with us, followed by Continued Professional Development, which incorporates numerous meetings, progress reviews and additional training. Read More
Training is provided in a 5-tier structure. All staff begin at level one and progress to the level required for their role. Our Learning & Development programme has been designed with Your Worlders in mind, providing clear goals for each person and specialist mentoring. What do we ask in return? Your World staff are expected to give 100% to their learning and development and be the best recruitment professionals they can be.
Level 1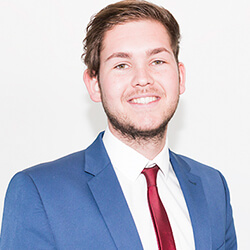 Macauley Stone Associate
Nursing
"I have been able to progress from Resourcer to a Recruitment Consultant with Your World. Neither roles would have been possible if not for the training and support provided every step of the way."
Support Staff
01. Company Induction An introduction to Your World, our history, our vision and how you can be successful.
02. Team Induction Meet your team, understand how they work and what to expect. This will include shadowing and sector knowledge training.
03. Quarterly Appraisals An opportunity to assess your progress over the previous quarter and highlight any requirements to help you improve further.
04. Cross Team Training Understand how each team within YW operates so you can maximise teamwork and gain the most from fellow Your Worlders.
05. Compliance Training Receive in-depth knowledge of the compliance process and what Your World looks for in the ideal candidate.
Level 2
Consultant / Senior
06. 13-Week Training Programme 13 weeks of tailored training, unique to us, which will take you from newbie status to a fully-fledged Your Worlder.
07. Personalised Training Book Receive an extensive training guide for your role, which can be utilised throughout your journey with us.
08. Individual Coaching Coaching available from an experienced and successful Manager. Set yourself a goal and they will make sure you reach it.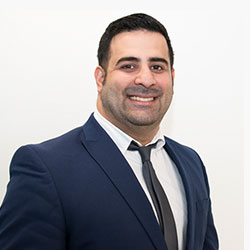 Jangir Majid Senior Associate
Doctors
"Recruitment for me portrays an image of spinning multiple plates like a circus act. For someone like myself, with no prior knowledge of working in recruitment, I was lucky to have such an experienced Manager and training from Scott. Training is vital and a very uplifting experience for those entering this competitive market, regardless of experience."
Level 3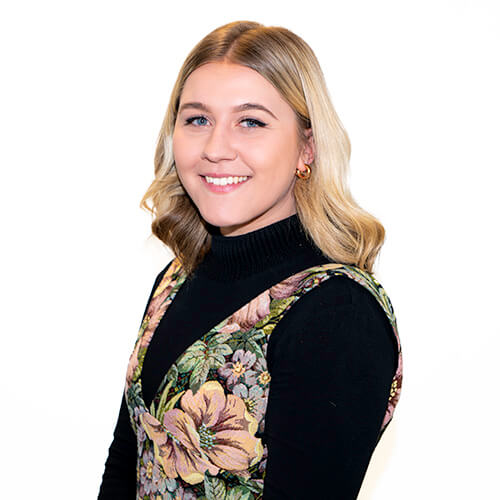 Aimee Hughes Team Leader
Clinical Governance
"Your World has taught me how to utilise effective skills and training techniques to manage a team successfully. It has allowed me to develop my career as well as on a personal level, teaching me how to handle different situations and deal with people of all levels. The continual training and support that I am receiving will hopefully lead me on to be a successful Team Leader at Your World."
Team Leader
09. Level 3 Management Training 2 days of management training, designed by YW for Junior Managers.
10. Personal Mentor A dedicated mentor and mentoring programme to assist you in your new leadership role.
Level 4
Divisional Manager
11. Level 4 Management Training 6 days of management training to ensure you have all the tools to be a successful Manager.
12. Mentoring Training Now it's your turn to be a mentor and we will show you how.
13. Your Own Training Budget Receive a training budget, available for you and your team.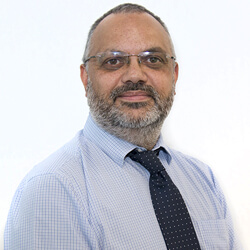 Tariq Hussan Head of
Credit Control
"The management training gave me the tools to evaluate how I manage my team, but also pushed me to use different techniques in order to be a better manager. It was with the help of the L&D scheme that I have been able to take the Credit Control Team to their best position since I started here."
Level 5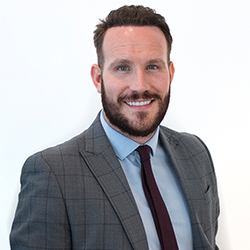 Simon Ryan Business Director
Your World Professional
"Your World has taught me a lot about effectively managing a team. The multi-tiered structure takes you from the basics to the more advanced training so nothing is left uncovered. Thanks to the L&D programme, I have progressed both personally and as a Divisional Director."
Divisional Manager
14. Level 5 Management Training Senior Management training to help you understand how to manage managers.
15. Managing Multiple Offices You will be trained on how to manage employees in other offices & countries.
Find Out More
Interested in joining our growing family? Contact our Head of Talent, Brett today!