Your World Graduates
Ever thought to yourself how great it would be to find a job with high earning potential as soon as you graduate?
What if we told you it could happen? Your World is offering graduates like you the opportunity to create a fun and exciting career with us!
With specialised training in our unique Central London office, you'll learn the art of the recruitment industry and become an expert in your field. Who knows, you could be buying that new car you've been lusting after within a matter of months!
Play Work
What You Can Expect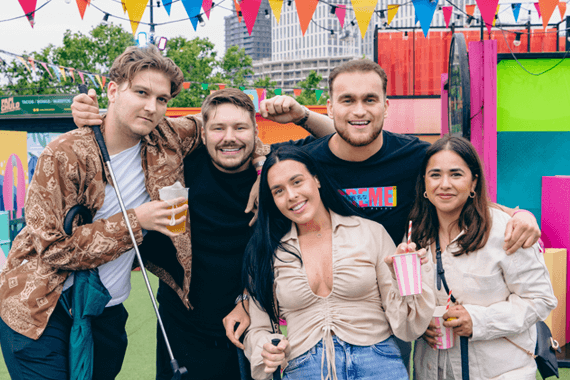 Work socials
All work and no play isn't really our style, which is why we plan regular office socials. It's a great chance to let off some steam and catch up with other Your Worlders in different departments! Past socials have included an inflatable 'It's a Knockout' obstacle course, meals in top London restaurants and nights out at some of the city's best rooftop bars!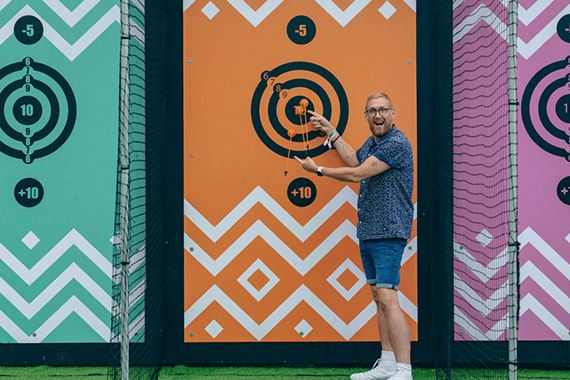 Annual parties
Twice a year, we get the entire company together for a big celebration. Our Christmas and Summer events are always terrific affairs, organised by our in-house Social Committee and held in some of the best venues in and around Central London. We once had our Christmas party at the Natural History Museum, where we sipped cocktails next to a T-Rex skeleton!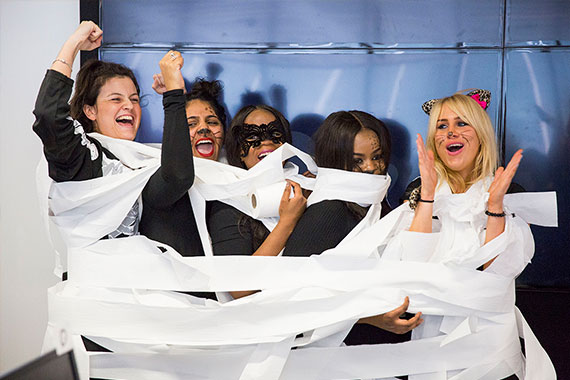 Office fun
We don't need to be out of the office to have a great time. We hold multiple in-house events with hilarious games, tasty food and drinks to coincide with big dates in the calendar, like Halloween, Easter, Valentine's Day and St Patrick's Day. No matter what department you're in, everyone can get involved!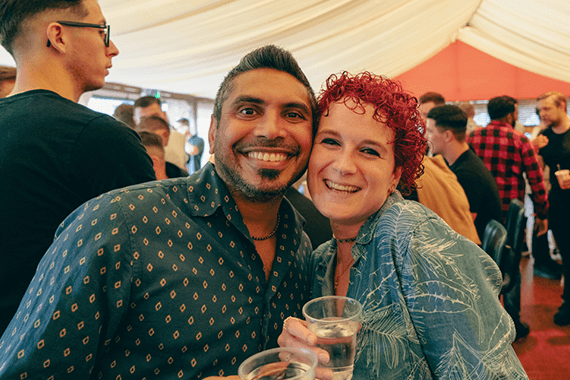 Team culture
We have great team culture here. The team you're placed with will depend on where our Hiring Team feel you're best suited. One thing you can be sure of is no matter where you're placed, your team will always be on hand to guide and support you, so you can reach your full potential whilst making some fantastic new friends.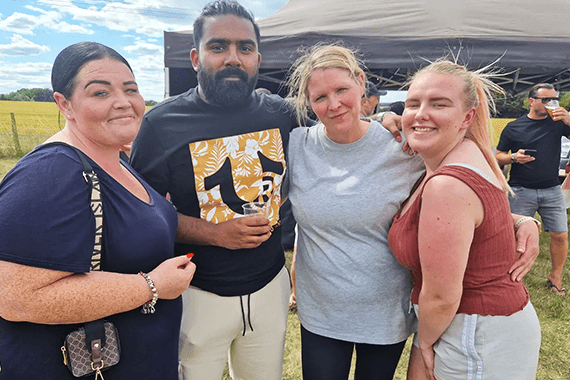 Benefits
We've been shortlisted for Most Effective Pay & Benefits for three years running and that's no coincidence! Our award-nominated benefits package is designed to give Your Worlders the best working experience possible. From a free gym membership and casual dress to work drinks and company holidays, you'll love what we have to offer.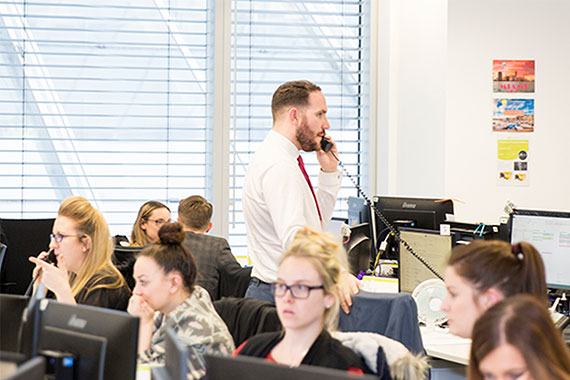 Progression
Did you know that we have an award-winning training and progression programme? With continual support and training from us, you could receive up to FOUR promotions in a single year (yep, it really has been done!).
Who We're Looking For...
You don't need to be highly experienced in the recruitment industry, but you do have to be someone who is motivated to work hard and learn new skills. Confidence is key in the recruitment world, so our ideal applicants will be comfortable talking to people both face-to-face and over the phone.
Can you show integrity, adaptability, proactiveness and professionalism when working? If so, you might be exactly who we're looking for! Why not apply for one of our graduate roles today and see where it takes you?
Apply For Graduate Roles
Sorry, no vacancies could be found.
Your Journey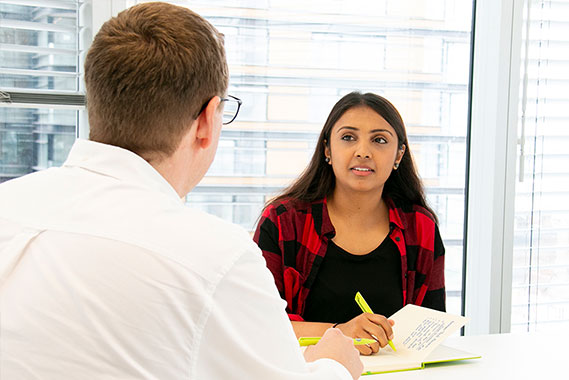 Your Induction
Comprehensive 6-month Induction
Throughout your first 6 months, we will ensure you are given all the knowledge and tools you need to succeed.
Business Training
You'll gain a solid understanding of all internal business processes and be introduced to the systems you'll be using, plus other Your Worlders who can help you progress in your new role.
Socialising
Don't forget to join your fellow Your Worlders for your first Pay Day Social! These monthly events are a fantastic way to meet new people from the company outside of an office environment.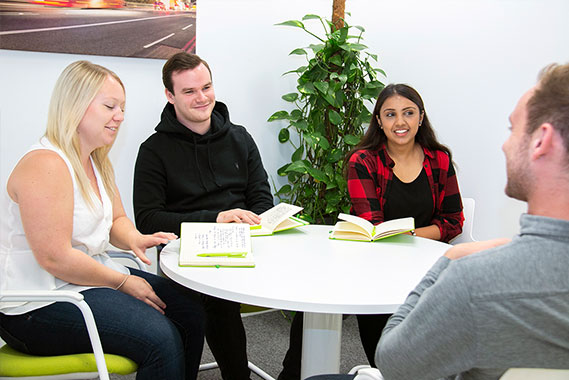 Your Training
Individualised Training Plan
A tailored training plan will be created for you to ensure you're able to develop within your role.
3 Months of Desk-Level Recruitment Training
You'll receive one-to-one training from your line manager and senior colleagues, who will be on hand to offer support and provide key tips.
Candidate Level Training
Here, we'll teach you how to build new relationships with the people we recruit. You'll learn negotiation and persuasion skills to resource new candidates.
Client Level Training
This is where you'll understand how to approach clients and work towards lasting relationships with them.
On-going Appraisals
Appraisals with our HR Team and your line manager help us to keep you on track and address any development needs along the way. Hopefully, you'll be heading towards your probation pass and your first commission cheque!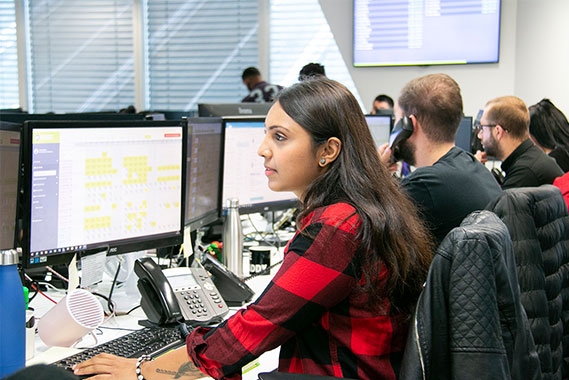 Your Progression
Admission to REC Accredited Recruitment Course
You'll be given the chance to gain a recognised recruitment qualification while you work! Become an expert in your field with a REC accreditation.
Internal Sales Training
We've made sure that our training is the best in the business. You'll be offered the chance to learn from some of the finest professionals in the recruitment industry.
Performance Feedback
Regular performance feedback will be given to help you continue to develop and keep you on track for achieving your professional goals.
Continued Growth
Our progression path is completely transparent and within your control. Based on your performance and growth, you will have the opportunity to earn yourself a pay rise and a more senior job title. Thanks to our quarterly review scheme, you could achieve a promotion four times in a single year!
Working Here Has Some Great Benefits
The better your service to clients and candidates, the bigger your reward.

Uncapped Commission

Outstanding performance deserves an outstanding reward.

Company Holidays

TGIF! Who's got first round?

Friday Drinks

Keep active after a day at your desk!

Gym Membership
Application Process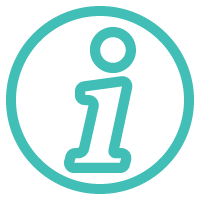 1. Information
Session
This is your opportunity to learn more about working in recruitment and why it's a brilliant career path. Most importantly, you'll hear what it's like to work for Your World first-hand from our team.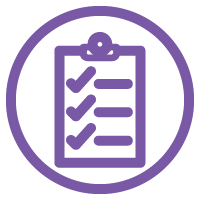 2. Psychometric
Assessment
We'll discover more about you, your personality and whether Your World is a great fit for you.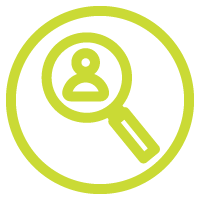 3. Behavioural
Interview
You'll meet our hiring team, who will ask you about your experience, drives and passions.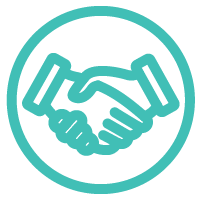 4. Final
Interview
We'll introduce you to the manager of the team we think you'd be best suited to.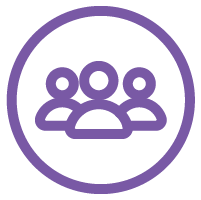 5. Meet
the Team
A chance to meet your future team mates and get a feel for our company culture.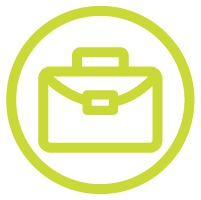 6. Your
First Day
Day 1 and the beginning of your exciting new journey with Your World Recruitment Group.
Apply
Love the sound of working for Your World? What are you waiting for – apply to become a Your Worlder today! Our Hiring Team will guide you throughout the application process, from the moment you submit your initial application to your first day on the job.
Here at Your World, we aim to create as many opportunities for people as possible! We'd just like to let you know that if you're not quite suited to the position you've applied for, we may ask if you'd consider a role elsewhere in the business.