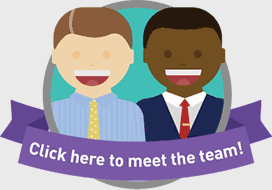 Back
Recruitment Consultant – Doctors - London
Location

London

Pay

£20,000-£25,000

Type

Permanent
As a Your World Recruiter, you will be responsible for the sourcing and supply of candidates within the health sector. You will also be working with clients in order to gain a better understanding of their recruitment requirements. You will be identifying and developing opportunities in a pro-active and dynamic sales environment, catering to the needs of clients and candidates alike through:
· Candidate attraction and registration
· Business development
· Client management and growth
· Relationship management
· Developing and managing your sector
· Negotiation
· Market research
· Conference attendance
· Ensuring targets and KPIs are met
Why choose Your World?
Your World Healthcare has been providing recruitment professionals from all areas with outstanding opportunities for over a decade. As a global leading healthcare agency, we strive for nothing short of excellence in everything we do. We take employee comfort and happiness very seriously here, which is why we put extra effort into making sure our offices, benefits and commission structure are second to none (we've even been nominated for a few awards because of it!). Our unique training and development programmes are designed with you in mind, ensuring that every Your Worlder builds their career to the very highest level.
Your new role
Based in our fantastic London office, this role provides the perfect opportunity for a Recruitment Consultant to take their career to the next level. With a generous starting salary, you will also have the chance to earn multiple bonuses and prizes as part of our rewards and incentive scheme. Recruitment is a fast-paced and competitive industry, which is perfect if you love an exciting working life, surrounded by dynamic people and filled with fresh, new challenges.
What you need to succeed
As a Recruitment Consultant with Your World, you will receive all the necessary training and mentoring in order to really thrive here. Joining the Doctors Team will require you to be motivated, organised and target-driven, with an excellent ability to communicate, both verbally and in writing, as well as a keen eye for how you can keep improving on your team's performance. You must be a team-player but capable of working solo when required.
What can we do for you?
Not only do we offer one of the best pay & benefits strategies in the industry, but we are also one of the top eight recruitment agencies to work for within the UK. Our stylish offices, innovative training methods and unrivalled working atmosphere make coming to work something to look forward to. We aim to provide you with all the tools you need to grow your career with us and give you the confidence to reach every goal for the future.
Think you're the right person for the job?
If you like the sound of working with us as a Recruitment Consultant, make sure you apply today by contacting Harriet Lawrence, our in-house Talent Explorer. Harriet will be your point of contact regarding your application with Your World Healthcare. Find out more about Harriet or contact her at [email protected]
Share this advert
Personal details