How to Become a Your Worlder
When you work with Your World, you are joining a vibrant, dynamic and friendly family. With 11 core company teams, we can offer an exciting range of career opportunities for both Sales and Support Services professionals. We believe that each and every Your Worlder plays an important role in our company success, which is why we love to reward them with an outstanding pay and benefits structure.
FAQs
What skills and experience would make an ideal candidate?
We're always on the hunt for hardworking people with the drive to succeed. To be a great Recruiter or recruitment professional, you must be very confident and willing to go the extra mile to give a fantastic service to our clients and candidates.
Although some experience is preferred, we look for honesty, passion and kindness in potential Your Worlders. Some of our best recruiters came to us with no experience whatsoever.
How much money can I expect to earn?
Working in sales with us gives you access to unlimited earning potential. With our extensive training programmes and in-house facilities, we give you all the tools to take home an impressive salary each month. Don't forget about our great benefits too, which have been designed to ease some of life's financial pressures.
How is my commission calculated?
Your commission is calculated based on a percentage of the gross margin you are making on your desk. The more candidates your place and the better service your give clients and candidates the more your will be rewarded-its that's simple.
How long after my interview can I expect to receive a response?
When you attend an interview with us, we will communicate an approximate amount of time in which to contact you. During this time, you are always welcome to discuss your application and progress with our Head of Talent or Internal Recruitment Team.
How many interviews will I need to attend?
We understand that taking time away from work to attend interviews can be stressful. Wherever possible, we will try to conduct all interviews and introductions to Managers/Directors in one go.
Can Support Services staff earn bonuses as well as Sales?
Our award-nominated pay and benefits structure ensures that all staff, both Sales and Support Services, are eligible for company incentives and bonus schemes, which include company holidays, experience days and monthly prizes!
Global Opportunities
With three offices across the UK, Your World is the perfect company for both city-slickers and beach-lovers. Thanks to our international offices in Australia, the Middle East and the Republic of Ireland, we can provide exciting adventure and career progression overseas.
7 Offices
3 Continents
300+ Staff
Meet the Team
Sales Teams
Education
The Education Team supports one of our newest divisions, catering to Teachers, Teaching Support and Nursery Staff throughout the country. You'll have the exciting challenge of pairing schools with candidates according to their qualifications, experience and values. You'll need to be extremely friendly, very organised and a great communicator to join this team.
Other Members of the Team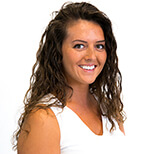 El Questa Candidate Consultant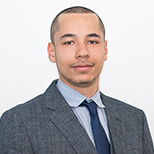 Courtney Jarrett Resourcer
Nursing & Primary Care
Our Nursing and Primary Care Division is by far the largest portion of our business and is made up of multiple smaller teams, each of which specialises in a specific type of nursing. Specialist teams include, Primary Care Nursing, Mental Health Nursing, Midwifery, Oncology, Theatres, Community Nursing and Phlebotomy. Nurses are fantastic people to work with, which is why so many of our Consultants love to meet with them and help their careers.
Other Members of the Team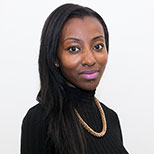 Zenna Hoyte Recruitment Consultant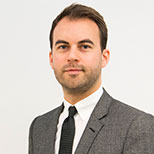 John Forbes Team Leader
AHP/HSS
Allied Health Professionals and Health Science Services is another large division at Your World. It covers most of the healthcare professions outside of Doctors and Nursing and includes: Radiography, Cardiology, Biomedical Science, Speech & Language Therapy, Occupational Therapy, Physiotherapy, Pharmacy, Audiology, Dietetics and many more. Working within one of these specialist teams provides a fast-paced and exciting environment.
Other Members of the Team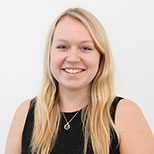 Alice Stephenson Recruitment Consultant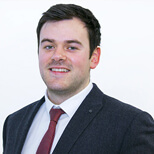 Ben Arnold Recruitment Consultant
Doctors
Our Doctors Division is an extremely varied part of healthcare recruitment to work in. With a huge variety of specialist areas, you will find yourself sourcing anything from Surgeons, Urologists and Gastroenterologists to Acute Doctors, Dermatologists and Radiologists. Don't let the big words put you off, this is a fast-paced and dynamic division to be a part of – plus, you'll be working with some of the highest paid and most experienced candidates in healthcare!
Other Members of the Team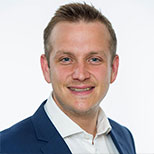 Jon Knappett Divisional Manager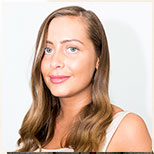 Holly Street Recruitment Coordinator
Professionals
From Marketing and HR to Finance and IT, this team is all about the professional roles that make up a business! This is the perfect team for someone who wants a recruitment role with more diversity. If you're an excellent communicator and can adapt well to varying groups of candidates, you'll feel right at home with Your World Professional.
Other Members of the Team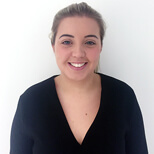 Lily McElwaine Recruitment Consultant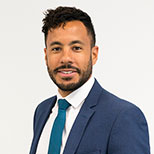 Aaron Brady Recruitment Consultant
Support Services Teams
Client Services
Taking care of our clients is an important job, which is why we have a dedicated Client Services Team that specialises in building professional relationships with NHS Trusts, Clinical Commissioning Groups and private healthcare organisations. Client Service Managers will meet with our clients and gain their business for the company, ensuring a smooth, reliable and organised experience. Client Service Managers are fantastic communicators with the ability to sell the company and maintain relationships.
Other Members of the Team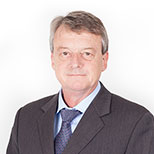 Richard Watson Divisional Director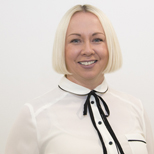 Karen Tuffy Client Services Manager
Business Intelligence
The Business Intelligence Team is in charge of managing operational risks for the company. They also analyse company data, compiling reports for different areas of the business and for a variety of purposes. It is part of this team's remit to look after our database of clients and candidates, ensuring that the sales teams use it effectively. Business Intelligence Your Worlders are logical thinkers with fantastic attention to detail.
Other Members of the Team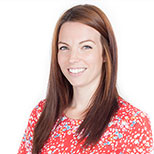 Gemma Gosney BI Coordinator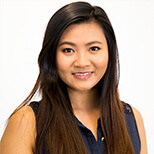 Phoebe Kan Data Analyst
Clinical Governance
In order to work in NHS hospitals and UK health organisations, healthcare professionals must have all the necessary documentation, qualifications and immunisations to perform their duties safely. Our Clinical Governance Team works with our Doctors, Nurses, AHP/HSS staff and NMNC professionals to collate these documents and requirements, ensuring that every healthcare worker we place is compliant with UK healthcare standards.
Other Members of the Team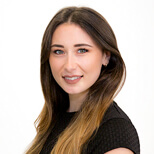 Kerrie Harniess Clinical Governance Team Leader
Tahira Sultana Senior Clinical Governance Officer
Finance
How do all of our candidates get paid? That is where our financial teams come in! These teams ensure that our healthcare workers are paid on time, processing their timesheets and dealing with any pay related queries. Finance is made up of individual teams, which include: Credit Control, Payroll and Management Accounts. Finance Your Worlders are great with numbers and patient when dealing with clients and candidates.
Other Members of the Team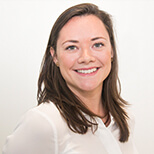 Sophie Beaton Credit Control Team Leader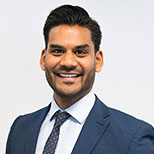 Curehn Chaniara Credit Controller
Front of House
Front of House is the first team anyone coming into our office will encounter. From candidates and clients to fellow Your Worlders, this team is on hand to help with a wide range of things. Front of House sits in our gleaming reception area, welcoming guests, arranging meetings, taking and transferring calls, and ensuring our office looks tip-top at all times. They are always smiling and happy to help.
Other Members of the Team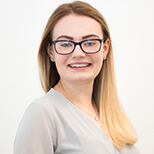 El Griffin Receptionist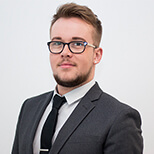 Brad Bissett Receptionist
HR
Human Resources is a very important team at Your World. We always aim to make sure that our staff are comfortable and happy at all times. HR provides Your Worlders with a confidential ear should there ever be a problem. They also communicate important changes to company protocol and induct new starters to the Your World family. Being part of this team takes a kind, understanding nature and great organisation skills.
Other Members of the Team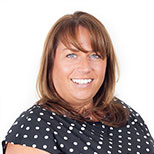 Sam Lea HR Manager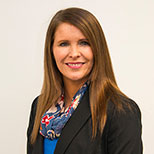 Alix Carroll HR Assistant
Marketing
The face and voice of the company, our Marketing Team handles everything from our websites and blogs to our social media and awards submissions. Marketing ensure that we are always reaching out to new healthcare professionals and communicating important internal and external information in the best way possible. Marketing professionals at Your World are creative, full of ideas and able to think on their feet in order to problem-solve.
Other Members of the Team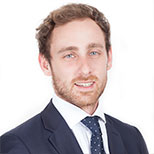 Alex King Head of Marketing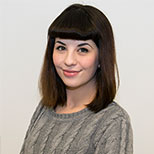 Laura Wingrove Animator
Want to Become a Your Worlder?