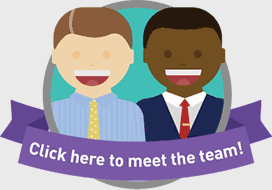 Back
Recruitment Consultant - Non-Clinical Team - London
Location

London

Pay

Highly Competitive

Type

Permanent
We are seeking an experienced Recruitment Consultant to work within our Non Clinical Division.
Non Clinical Recruitment Consultant duties include:
Working the Non Clinical market requires the Recruitment Consultant to work in a 360 manner with the main focus on business development
Proactively build professional relationships with a wide range of medical organisations to ensure the supply of our candidates
Identify the type of clients you would like to target through research
Approach the potential clients by calling, emailing, dropping or meeting with them (good solid repetitive activity will 'break' clients to invite our supply).
Submitting tenders from job leads to ensure PSL are agreed
Convince the client to give you the business on a sole agency basis
Agree terms of business with clients to provide all type of roles on a temporary, interim, contract and permanent basis
Hunt and gain job orders and job descriptions
Study the job description and the requirements of the client
Place advertisements on job boards
Conduct specialist sourcing to gain the right candidates. The attitude of the division is not to give up until you have found the right candidates.
Screen candidates to match the skills and experience set by the client
Update and edit candidate CVs
Make recommendations to client
Follow up with client once CVs have been submitted
Arranging interviews
Follow up again with client
Agreeing and closing deals
The Non Clinical division are part of all major frameworks including CCS and H T E
Your World Recruitment Group
As one of the country's leading healthcare recruitment companies, Your World Healthcare have a reputation for delivering an unbeatable service by supplying first class staff to prestigious clients.
We pride ourselves on the opportunities we offer, the teams are vibrant, fun and energetic and so is the office; we are situated in Broadgate Tower, 2 minutes from Liverpool Street station
What can Your World Recruitment Group offer you...
Our benefits scheme is designed with you in mind, join a company where work and life truly balance
Competitive Salaries

An unrivalled and uncapped commission structure

Performance related bonus scheme

Weekly sales/performance awards

Gym membership

Private Healthcare

Flexible benefits scheme

Generous holiday entitlement

Interest free season ticket/laptop loans

Casual dress Fridays

Flexible working hours

On-going training & development

Dedicated in-house IT, Marketing and Payroll

End of year awards

Annual events
Want to release your potential and get access to an unrivalled, uncapped commission structure?
Contact Harriet Lawrence, Head of Talent on [email protected] for a confidential discussion.
Share this advert
Personal details